3 Breast Cancer Awareness Pen Kit Starter Set
FREE Shipping with $49 Order! Ends 12/11/23
#PKBCPSS | Out of stock. This product should be back in stock Early January.
$50.75
Save: $7.80 (15%)

Sell this for an average of $47.00Learn more
Limited to 1 per customer.
Product Description
Save with this 3 Breast Cancer Awareness Pen Kit Starter Package! You get one Breast Cancer Awareness Pen Kit in Golden and Clear Crystals, one Breast Cancer Awareness Pen Kit in Chrome with Pink Crystals and one Breast Cancer Awareness Pen Kit in Copper with Pink Crystals. Plus you get the 3 piece bushing set. Express your solidarity and let the world know how much you care about a cure for breast cancer with this meaningful pen. Its unique design sparkles with a Swarovski® -pink crystal accented breast cancer awareness ribbon on the pen clip. More Swarovski® pink crystals around the pen band and a larger Swarovski®-clear crystal on the pen end round out this graceful design.
Penn State Industries is donating 5% from this purchase to The Breast Cancer Research Foundation®. BCRF is dedicated to preventing breast cancer and finding a cure in our lifetime by funding clinical and translational research worldwide. For more information about BCRF, visit www.bcrfcure.org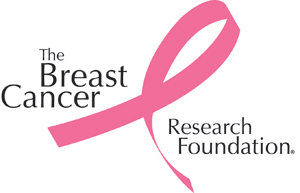 Accessories

Sign up and be alerted
Give us your email address and we'll send you an email as soon
as this product is back in stock.
Our Customers Sell This For:

Selling Range

| | |
| --- | --- |
| Price | Material |
| $35 | pink ivory |
| $40 | Mostly acrylic |
| $50 | Acrylic |
| $50 | Acrylic |
| $60 | Olivewood |

Here is the price range some of our customers have sold a finished product for:

$35 $60

$47.00*
Average Price